N1‑Headache
™

helps you track the impact of behavioral and medication changes on your patients' migraine outcomes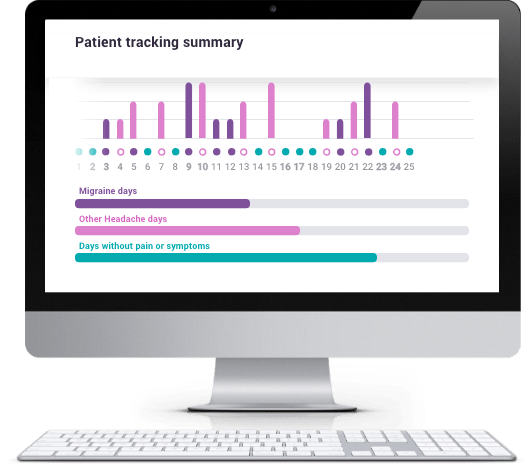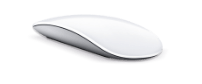 N1‑Headache
™

Clinician Dashboard
A secure, web-based dashboard provides access to individual patient data in real-time
What data points are collected by N1‑Headache
™

?
Patient generated health data is captured in real-time.
Patient's evolution in real time
See all patient's data and measure individual patient outcomes over time
Daily data summary
Daily and month by month summary of patient headache and migraine days using the ICHD-3 to classify the attacks.
Treatments
All patient treatments including preventative, acute migraine and OTC medications identified, using an integrated medication database.
Medication Use Status
Information and alerts about the patient's medication use and potential overuse as it relates to the ICHD-3 Medication Overuse Headache (MOH) definitions.
Potential risk factors
After 90 days of data entry, each patient receives three highly individualized maps identifying their potential risk factors (e.g., dietary, emotion, sleep, weather) associated with increasing, decreasing, or having no affect on their migraine attacks.
Outcome analysis
Enter baseline periods and compare outcomes to analyze the trend of patient's headache/migraine attacks.
MIDAS / PedMIDAS
MIDAS/PedMIDAS scores and Monthly Disability Scores.
Menstruation
Menstruation calendar (if applicable) and correlation with headache and migraine days.
N1‑Headache
™

Platform
Requesting information about the Clinician Dashboard
We are in the process of seeking approval from regulatory bodies to commercialize the N1‑Headache™ Platform as a medical device. Upon approval, enrollment in our N1‑Headache™ Platform will begin. Please provide your contact details if you are interested in signing up and we will contact you when we re-initiate the program.
Alternatively, if you have additional questions about the benefits our N1‑Headache™ Platform provides, or would like to schedule a demo please email us and our clinical project manager will gladly respond.

Your contact information has been sent successfully.